JUVENTAS is a family brand, founded in 2006 in Poland. The beginnings of our activity were only 5 employees and the production of 10 products. We are extremely pleased that over the years a small company from Podkarpacie voivodeship has grown into one of the leading Polish manufacturers of medical and rehabilitation equipment. Years of hard work with a talented team allowed us to expand our business to the sale of natural food under the APINI brand, the production of furniture for doctors' surgeries under the JUVENTAS Furniture brand, and the production of veterinary tables under the JUVENTAS Veterinary brand.
Why Veterinary Tables?
Personal experience and cooperation with medical institutions initiated the idea of manufacturing veterinary equipment. Equipment that is not imported from Asia, but manufactured on certified medical EU components in Poland. Equipment manufactured with the precision of medical devices in the production of which we specialize for over 10 years.
Our company's milestones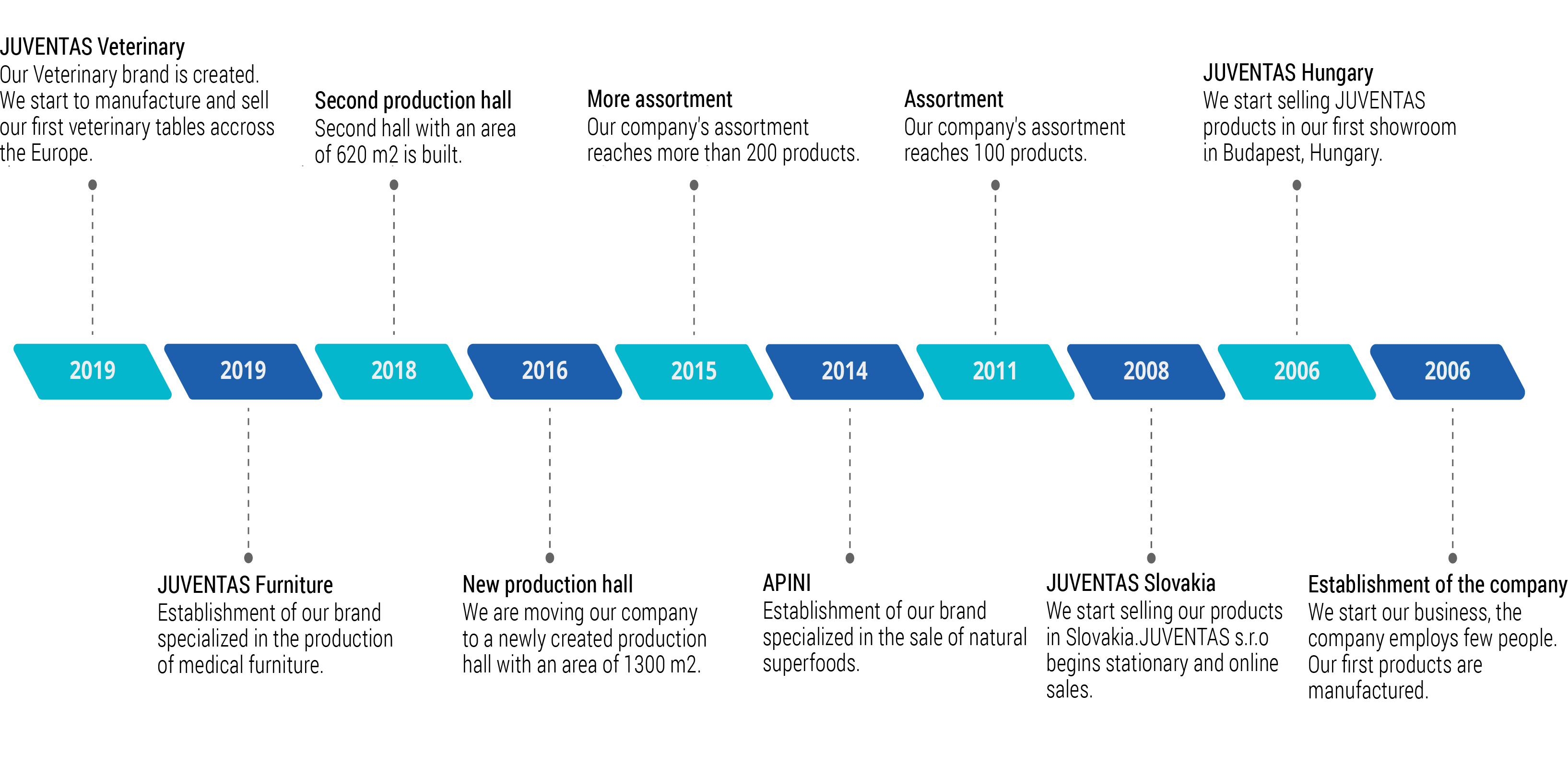 JUVENTAS BRANDS
We encourage you to see products in our veterinary offer, if any questions occur, our qualified staff will assist you in choosing suitable product and will answer all your questions.
Michał Ziółkowski
JUVENTAS Veterinary founder